Fiber-Classic Fiberglass Doors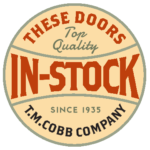 Welcome to Therma-Tru®, the most preferred brand of exterior doors. Year after year, building professionals rank us #1—as the brand they use most and as the most innovative company in fiberglass entry and patio door systems. It's a reputation we've built for more than 40 years—including the 26 years since we invented the fiberglass door.
With high-definition panel embossments, Fiber-Classic Oak continues to pair the durability and strength of fiberglass with the traditional styl- ing of Oak, making it a perfect fit in a variety of home styles.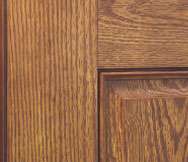 Designed to capitalize on consumer preferences for darker woods in home interiors, Fiber-Classic Mahogany extends this look to the outside of the home with entryways that deliver timeless styles and beautiful finishes.
Get the look of fine painted wood and the strength of steel with the Smooth-Star Collection. It's an excellent value in a fiberglass entry door, made of rugged compression-molded fiberglass with deep detailed panels. This design creates beautiful shadow and contours on your door's surface.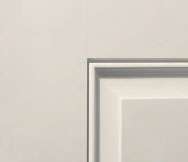 Fiber-Classic Oak (Pulse)
Sleek, moder designs to suit contemporary home styles, and lend retro appeal to mid-century modern homes
Available door sizes and glass options may vary based on door style and material choice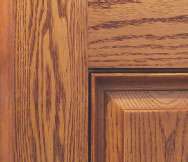 - Advantage of Fiberglass Doors -
Fiberglass doors won't dent, rot or rust.
Withstands wide temperature ranges.
Durable fiberglass construction requires.
Less maintenance than wood or steel doors.
Our doors are made to look and feel like real wood.
Beautiful decorative glass patterns to accent your home and personal style.
Solid foam core offers 5 times the insulation value of wood.
Double pane insulated tempered safety glass.
DO FIBERGLASS DOORS LOOK LIKE REAL WOOD?
We use a special process know as Accugrain. Accugrain is a door casing process that uses multiple dies to product different graining types to cast the appearance of real wood into our fiberglass doors.
At a high-level, the process starts with building a wood door using select pieces of wood that have the graining and wood characteristics we want to reproduce. They then enhance the wood door using proprietary technology to enhance the natural graining depth on the wood before casing. Then, with the graining technology, the final product undergoes multiple casting. This process, called random depth graining, combined with the multiple dies to product different graining types, makes our fiberglass doors virtually indistinguishable from real wood doors.
Find out where is a dealer close to your location.