Classic Craft Fiberglass Doors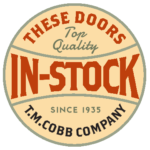 Welcome to Therma-Tru®, the most preferred brand of exterior doors. Year after year, building professionals rank us #1—as the brand they use most and as the most innovative company in fiberglass entry and patio door systems. It's a reputation we've built for more than 40 years—including the 26 years since we invented the fiberglass door.
The American Style Collection with the look of Douglas-Fir graining is inspired by the American Craftsman movement of the early 1900's. The clean vertical lines, solid wood edges, architecturally correct stiles and rails, and recessed panels harkens back to the era of simple artistry and purity of design.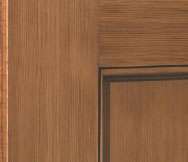 Elegant and sophisticated, the Mahogany Collection doors cap- ture the intricacies of authentic Honduran Mahogany wood. A rich, distinguished design, Mahogany style doors are especially suited to European, Victorian and Colonial home designs.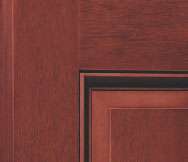 A beautiful door from the Rustic Collection embodies all the character and charm of Tuscany and the American Southwest. These doors have the look of real wood grain, and the simple yet authentic craftsmanship of the artisans that originally created these door styles. Available in arch and radius styles, and can be finished with clavos, hardware and strap hinges to fashion enchanting entrances of Old World charm.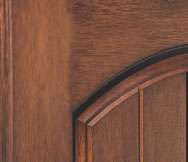 Imagine the beauty of Oak wood for the front door of your home with all the added benefits of fiberglass. With warm, White Oak grain that rivals authentic hardwood the Oak Collection is the perfect comple- ment to ranch homes, which are the most common architectural style in American housing.
Come home to a sleek, modern entryway with a door from the Canvas Collection. The collection is designed with a smooth, paintable surface for ease of adapting to home interior and exterior finishes. Canvas doors are built with rich embossment details and wide center panels for the custom wood door look.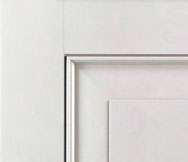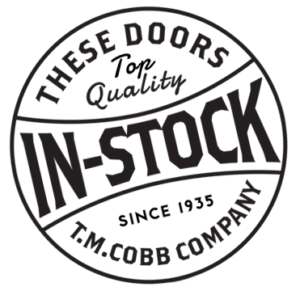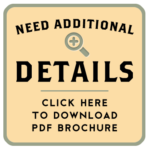 View and Download the PDF Brochure.
You will see the entire collection including glass designs and detailed information.
Classic-Craft Decorative Glass
A full range of beautiful decorative glass options are available for our fiberglass doors.
Adding glass to your door will maximize the beauty and curb appeal of your entryway. Choose from a variety of decorative glass options or opt for grilles, blinds, clear or energy-efficient Low-E glass. Our glass collections offer a variety of privacy levels and caming options to fit your personal style.
Gray tinted baroque glass accents the beautiful design of Arcadia glass. Rounded brass caming is set with seeded glass of unevenly stretched air bubbles. Clear curved bevels cast dramatic light reflections. Available in Brass (1A), Brushed Nickel (1C) or Black Nickel (1D) caming.
Glass Privacy Rating: 5.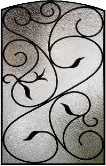 An enchanting collection that embodies nature with its organic flowing lines and leaves. Insulated glass seals an authentic, abstract Rustic wrought iron design between clear and granite glass.
Glass Privacy Rating: 10.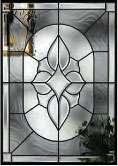 Clear curved beveled glass creates a graceful design with brass caming that's set amid crystalline glue chip glass. The Cambridge glass pattern is enhanced with a ripple glass border. Available in Brass or Brushed Nickel caming.
Glass Privacy Rating: 8.
Visit the Decorative Glass Section.
You will see the entire collection including glass designs.
- Advantage of Fiberglass Doors -
Fiberglass doors won't dent, rot or rust.
Withstands wide temperature ranges.
Durable fiberglass construction requires.
Less maintenance than wood or steel doors.
Our doors are made to look and feel like real wood.
Beautiful decorative glass patterns to accent your home and personal style.
Solid foam core offers 5 times the insulation value of wood.
Double pane insulated tempered safety glass.
DO FIBERGLASS DOORS LOOK LIKE REAL WOOD?
We use a special process know as Accugrain. Accugrain is a door casing process that uses multiple dies to product different graining types to cast the appearance of real wood into our fiberglass doors.
At a high-level, the process starts with building a wood door using select pieces of wood that have the graining and wood characteristics we want to reproduce. They then enhance the wood door using proprietary technology to enhance the natural graining depth on the wood before casing. Then, with the graining technology, the final product undergoes multiple casting. This process, called random depth graining, combined with the multiple dies to product different graining types, makes our fiberglass doors virtually indistinguishable from real wood doors.
Find out where is a dealer close to your location.